"OnTrack" App is a specialized application that works in correlation with the FMS to provide extra functionality and improve user experience . This App allows more communication between the operator and the driver while also adding additional functions. The "OnTrack" app has only two requirements:
Operating system – Android 5.0 Lollipop or newer;
Internet connection.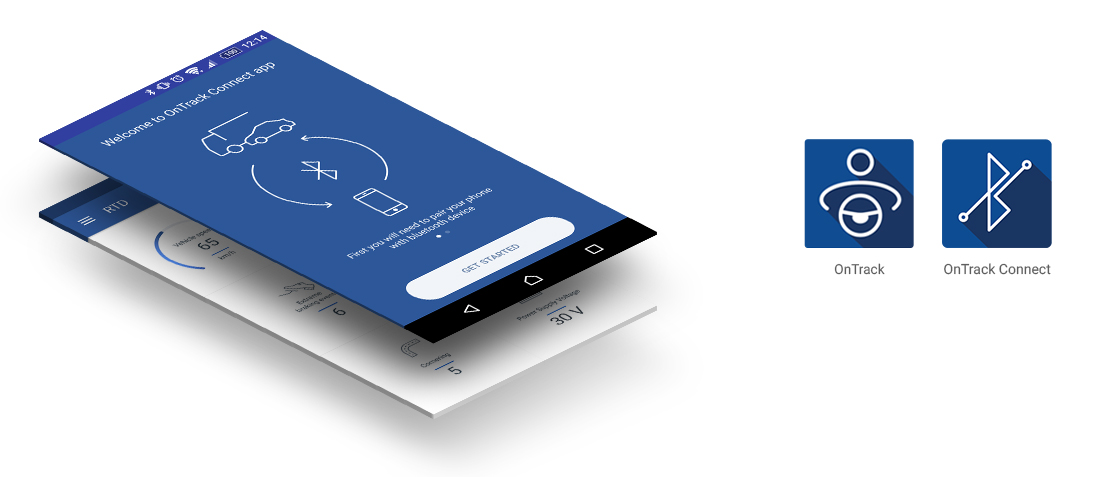 OnTrack App features:
Conversations – this allows the driver to send text messages through the app to the FMS. The operator using the FMS (logged in user) will be able to read and respond to them through the system, the FMS part of the communications is described in the "Communications Menu" section. Description for the drivers side of commutations is described in the "Communications" section.
Tasks – This allows the operator to create a task for the driver. The task include destination points, cargo information and other relevant information. Once it is created and assigned to a driver it will be visible through the app. The app also requires a user login for the drivers, user login management for the App is described in the "Drivers management" section. Tasks on the App side are only visible to the assigned drivers, that is why a login is required. The operator can also monitor the statuses of all the task from the according panel described in the "Task management" section. Descriptions of the tasks section from the App side are described in the "OnTrack install & login – My tasks" section.
Bluetooth – Allows the driver or operator to connect to external Bluetooth devices (Bluetooth sensors, Wireless FM devices) to change certain internal setting. This is available only for "OnTrack – Connect" App which is a separate application from "OnTrack". This app is available for download at the Google Play Store.
"OnTrack" app is described in the "OnTrack Install & login" section and is available for download at the Google Play Store.
---