Reports can be filtered by several criteria:
Subscription name – a search bar that will filter out subscription based reports;
Report type;
Report based on (Objects/drivers);
Date range – the user can select to display reports only for a certain period of time.
All these filters are located at the top section of the page.

Reports are formatted in the list chronologically with the newest (recently generated) at the top.  Each report is displayed with basic information about its contents. This information is:
Report type;
Report info;
Subscription name;
Report based on;
Report generation date.

To open the report, the user must click the "View Report" button located at the far right side of each reports description.

The report will open in a new window and the user will be redirected to that window. More than one report can be opened simultaneously; each report will be simply opened in a new window. If the report is large in size, it might take some time to load the report page.
A preview of a report is displayed below. The report will contain all the parameters the user has selected in the report settings.  If the user wants to print the report, he must click the printer button located on the top right side of the report. Report overview: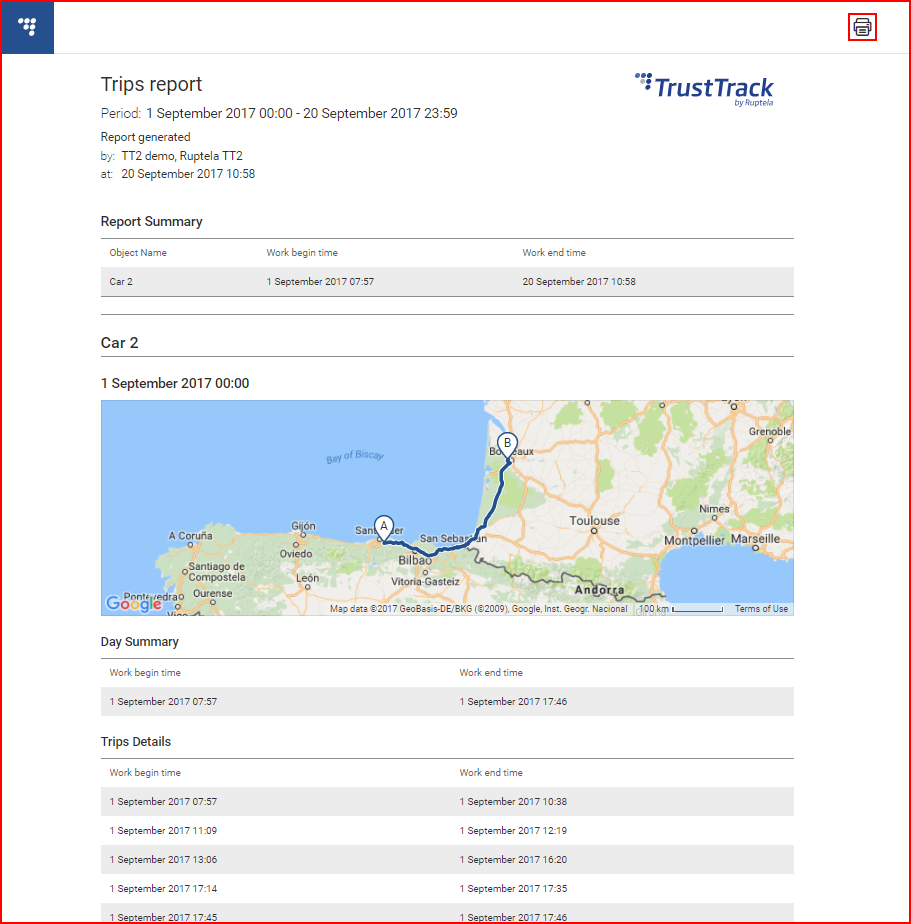 The user can also export the report in either PDF or EXCEL format by clicking the according icon on the far right side of the reports screen.

---