After a successful login, the user will be presented with the Main fleet management system window. This window features two main system components and four other quick access system tools:
The map and side navigation panel – described in the next chapters;
The search bar – described in the "Search bar" section;
Link to the online FMS guide;
Web user management panel – this icon is shown only if a user with administrative rights has logged in, this is described here;
Alerts button – displays the current amount of unread alerts, and allows the user to read through them, description is available here.
Drop-down selector, where the user can access the "Account settings" described here, access generated links or logout from the system.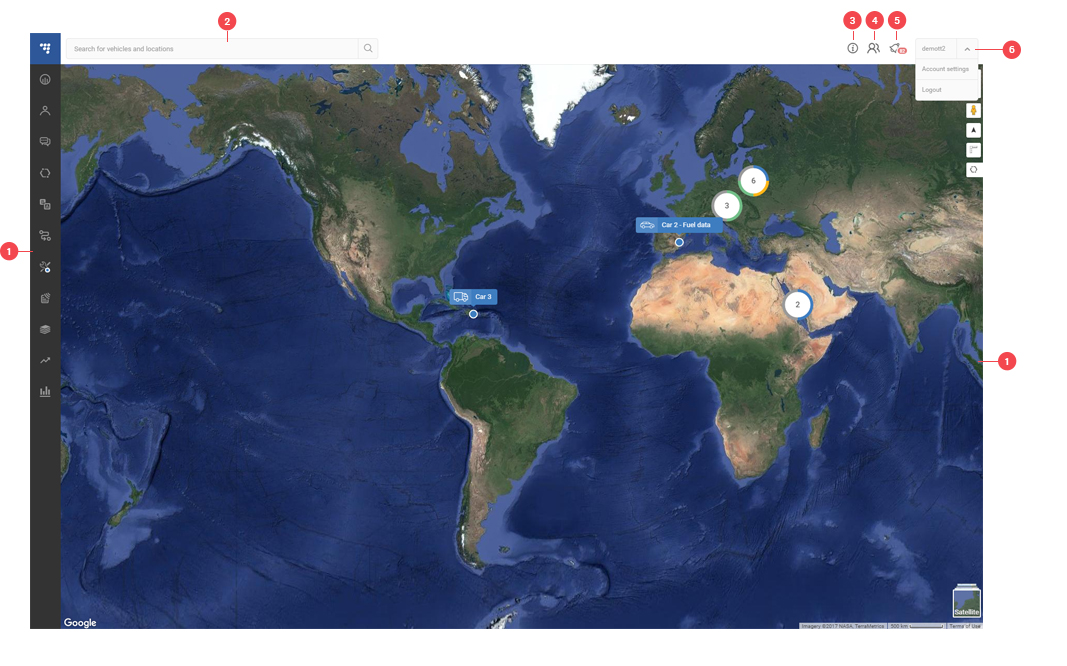 ---
Map
The Map is a key element to the fleet management system. Most of the system features can be accessed directly from here. It is designed to help you see the most relevant data about your entire fleet.
---